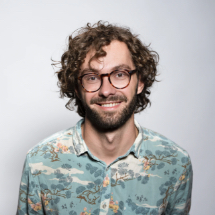 Competitive ice hockey player since 2014
Previous coaching of development hockey at Penrith Ice Palace 2017-2020
Member of the Penrith Phantoms 2017-2021 (IHNSW Senior Division 3 – silver medal 2020)
Level 1 IHNSW Coaching Accreditation
Experienced NDIS support provider
Tyson is passionate about the ice sports industry. He fell in love with hockey for the adrenaline rush and the way the sport makes you push your limits. Tyson believes that hockey is a great sport to be involved in for the fitness aspect and for the skills you develop being part of a team.He dedicates himself to continual learning and development.
Tyson has extensive experience in supporting young people within their day to day lives as well as on the ice. His vision is to use his coaching skills to encourage and support new members develop their hockey skills and to see ice hockey grow on the Central Coast.
Australia Men's Ice Hockey Team – Assistant Captain 2015-2021
Newcastle Northstars – Captain 2015-2021
Australian National Champion with Sydney Ice Dogs 2015 and 2016 (Captain 2011-2014)
US?
National Champion with Lebanon Valley College: NCAA – 2013 (Captain 2005-2009)
Bert grew up playing hockey in America. His Ice Hockey career brought him to Australia in 2011 and opened new opportunities for him here. As his competitive career comes to a close, he is wanting to invest in the younger generations of hockey by passing on all that he has learned.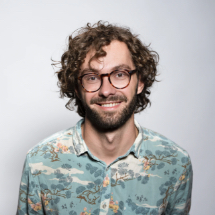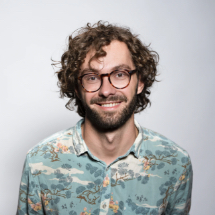 15 years' experience playing Ice Hockey, currently playing for the Newcastle Northstars ECSL.
Represented Australia U18 (2010)
Represented NSW (2010, 13, 15, 17, 18, 19) winning 3x National Silver Medals (2010, 18, 19)
Senior representative hockey for 10 years, winning 3x NSW State Championships (2015,'16,'18) and playing in the ECSL All-star team 3 times.
Level 1 Coaching Qualification
DJ couldn't have achieved what he has without the dedicated coaches and volunteers that developed him to be his best. DJ learned to skate at Erina Ice Arena when he was 12, and 5 years later he was playing for the Australian National team.
David hope's that by developing young athletes on the Central Coast, we can have more male and female players playing at the highest level and being proud of where they come from. It all starts with the first step, and that's why he's passionate about coaching development hockey.