Whether you are looking to start a career in Ice Hockey or Figure Skating, or you're just looking to get better at skating with friends – our Skate School program will give you the best possible start and support.
Skate school is a fun, group learning environment for all ages to develop the basics of ice skating.
Skate school is run within the NSW school term providing a progressive program that allows skaters to work through skills at their own pace. Our skate school sessions include a 1/2 hour group lesson with a qualified rink coach as well as an extra 1/2 hour of practice time before or after the lesson.
Attendance at skate school can be on a regular weekly basis, or casual visits as your schedule allows. Term passes are available for those committing to the entire term of lessons. Erina Ice Arena can redeem your active kids vouchers for Term Passes.
TERM 3 2022 – 10 Weeks
July 19th – September 24th
TERM 4 2022 – 10 Weeks
October 11th – December 17th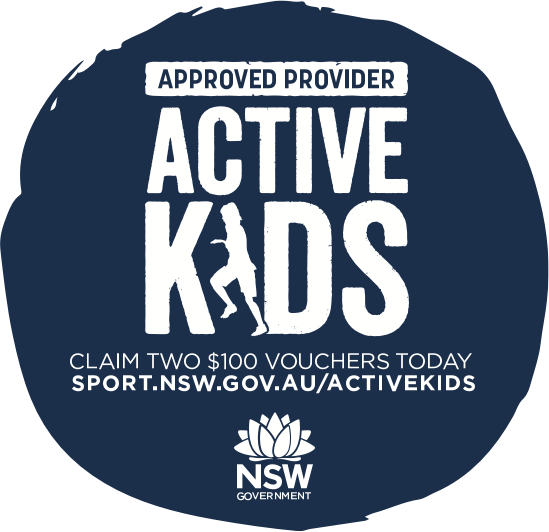 Weekly Classes: $24 per session (including complimentary skate hire if needed)
Discounted Term Passes are available at the cashier and include an extra free practice session to be redeemed in a public session. For current term prices, please contact the office on 0409504896.
SATURDAYS, 9.30am – 10.30am
9.30am – Playgroup (6 years and under), Level 2 Adults, Level 2
10.00am – Fast Flyers, Level 3, Level 4, Level 5
10.30am – Level 6, Level 7, Level 8
TUESDAYS, 3.30pm – 5.00pm
4.00pm – Playgroup (6 years and under), Level 2, Level 3, Level 4
4.30pm – Level 5, Level 6, Level 7, Level 8
*** Schedules are a rough guide. Each term's schedule is completed based on enrolments for that term.
This class is suitable for children aged 3-6 years old and will take place in a play-based learning environment. Children in this age group will move into the Fast Flyers class when ready as a stepping stone into the regular program.
Registrations are due 1 week prior to the new term starting. Please complete a registration form each term so that we can allocate your child a class in the following term. Please complete a registration form even if you are enrolling as a casual member and paying weekly.
Online registration forms will only be accepted and are accessed by clicking the link below.
To redeem your active kids voucher, please forward the voucher to [email protected] after you complete your registration form and they will be processed together.
Once your registration is processed, you will receive an invoice for the balance of your booking. These fees are due on the first day of term. Once the term schedule has been completed, you will receive an email from us confirming your child's class and time.
Register for skate school
Skate School Terms & Conditions
Passes are not transferable or refundable.
Passes will not be replaced if lost, stolen or damaged. Management reserves the right to charge a fee if a new pass is required.
Each pass is for one skater only and can only be used by the person whose name is on the pass.
Passes are only valid for the skate school term they are purchased in. All passes are marked with an expiration date, pass and offers will not be accepted after this date.
Pass is valid for skate school sessions only.
Passes will be marked off by staff on arrival. If not shown upon entry, the session will have to be paid for.
1 Free practice session is included in the term pass. This can be used in any public skating session.
Missed classes can be made up on another day, but only during the current term.
Terms and conditions for offers on passes vary between terms. All of these terms and conditions must be followed.
When purchasing a skate school pass you are agreeing to comply with all terms and conditions.
For classes with more than 12 skaters enrolled, an assistant coach will be assigned to the class.
Management reserves the right to change sessions times and prices as required.